Saturday, November 16, 2019
TMUC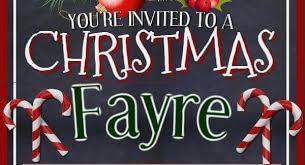 Christmas Fayre
Saturday, Nov 16th from 9 am – 1 pm
at Trinity Memorial United Church 33737 George Ferguson Way
www.trinitymemorialuc.com 604-853-2591
Cookie Walk

Christmas Baking

Jams/Jellies

Gift items and gently used Treasures

Jewellery & Books
Pancake Breakfast: 8 am – 10 am. Caffe Connections Lunch 11 am - 1 pm
Authentic and Charming
If you love cookies at Christmas, you will love the Cookie Walk at the Christmas Fayre where for $6 per container, you get to choose from hundreds of dozens of cookies. Also available at the Fayre are tables ladened with gently used Christmas Treasures, Jewellery& Books,… and there's Baking, and Gifts to buy, as well.
To give you energy for all this shopping fun, start your morning off with a Pancake and Sausage Breakfast or stay for the Farmer's Market Lunch. Mmmmmnnn! Trinity Memorial United Church has been an active part of downtown Abbotsford for over 70 years.
Please support this fundraising event where proceeds go to the life and work of the church as well as to local charities such as the Food Bank and the Starfish Backpack Program for hungry children. The church also supports many national and international charities including the Canadian Harambee Education Society which provides scholarships to bright girls in Kenya and Tanzania to attend Secondary School. Thank you so much for your support!